The Complete Accredited TEFL Certification Course Online
Learn to Teach English as a Foreign Language with our accredited fully online course, and travel the world!
Experience our most comprehensive TEFL course online with over 120 hours of learning, dedicated instructor support and an internationally accredited CPD certificate.
Developed and supported by our CELTA certified and experienced instructors and mapped to international standards, our complete course will fully prepare you to teach English (or your native language) anywhere in the world.

Course Syllabus
Learn TEFL Online
Start your TEFL certification online and learn at your own pace from anywhere in the world. The TEFL course offers practical teaching skills that you can apply immediately in the classroom to teach English to speakers of other languages.
The TEFL online course covers all aspects of teaching English as a foreign language and provides a complete introduction to the world of TEFL. The entire course is conducted online and is designed in such a way that learners who are non-native English speakers can get an additional second TFL (Teaching Foreign Language) certificate to teach their native language by completing a few grammar modules in their mother tongue.
---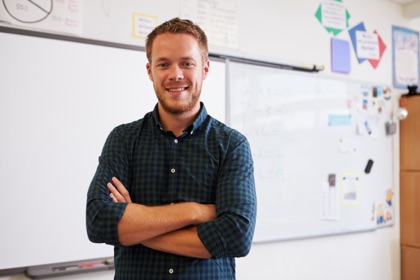 PREREQUISITE KNOWLEDGE
Anyone with English proficiency can take this course.
Acquire a background of the latest teaching methodologies

Only our TEFL certification course offers online teacher observation along with tutor support for any assistance you may require. Learn about the different teaching methodologies and approaches that have been used throughout the history of teaching languages. Begin your TEFL career and familiarise yourself with these different teaching methods that are integrated throughout the course.

Learn how to make grammar easy and fun in the classroom

Make your lessons interesting by using the latest grammar techniques with fun interactive activities that will generate the interest of your students to learn the language. Additional online teaching resources will assist you to prepare your grammar lessons in no time!

Handle pronunciation challenges across a range of multi-language learners

Accent Reduction is one of the most challenging tasks a TEFL teacher can face. In this TEFL online certification course, you will learn about Accent Reduction along with Communicative Language Teaching (CLT). Drilling activities cover how to activate each and everyone of the 42 face muscles for clear pronunciation and constant reinforcement.

Learn how to teach new vocabulary and apply it to real-life situations

Computer studies show that the lexical approach can help students with the most common form of vocabulary to be applied throughout the teaching. Learn how to apply valuable chunks of language and realistic scenarios by the use of authentic materials making lesson fun for all age groups.

Approach lesson planning and classroom management with confidence and energy

Our TEFL 120 hour online course covers how TEFL teachers can prepare for their lessons by the use of aims and objectives. Practice makes perfect with fun educational activities that will keep students alert motivating them to complete tasks with the least amount of errors.

Cover all four skills of reading, writing, speaking and listening

The focus on TEFL teaching is to prepare students for all four skills. A variety of activities and teaching strategies can be used effectively without much effort by the students. Become an expert on how to cover clear objectives and focus on repetitive drilling exercises according to your students' needs.

Gain a strong understanding of virtual and online teaching

This is the latest form of teaching as we are heading into the era of online education. Learn how to apply online tools and virtual learning to students from all round the world. Your TEFL career begins with endless opportunities to teach anywhere around the world simply by the use of your phone or computer! TEFL teachers are always in demand and you can apply easily once you complete the course and master the techniques of teaching online.
This course is CPD Accredited

The CPD Group dedicated to ensuring that all the activities accredited adhere to the highest standards. This ensures that you are getting the best experience possible, with a high-quality, engaging courses.
All our courses include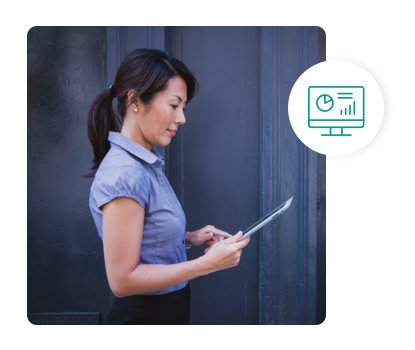 Learner Dashboard
Track your progress with a personalized learner dashboard.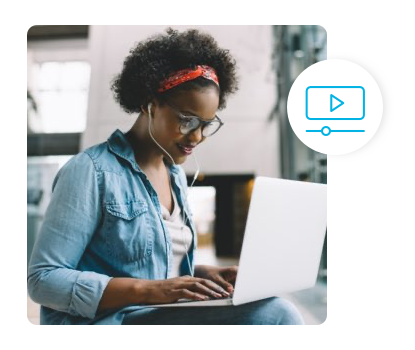 Teaching practice & Exercises
Get 20 hours of online teaching observation. Not offered anywhere else!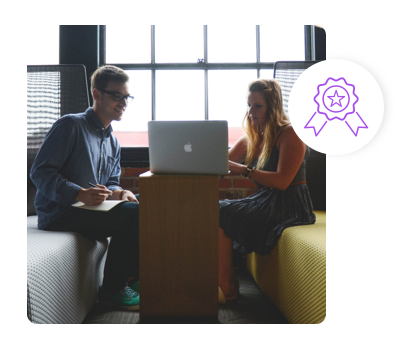 CPD Credits
Get CPD credits as well as Continuous Education Units towards your professional development.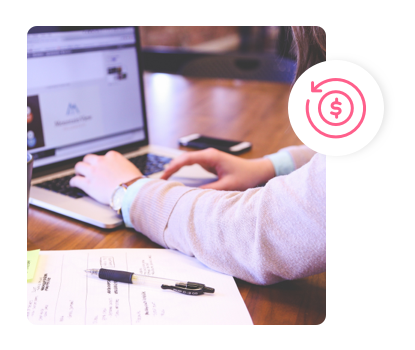 14-day money-back
Purchase with confidence: get your money back if you are not happy with the course.
Find out about our users' experiences
Take a look at these video testimonials that feature course graduates describing their own unique experiences.
Example Lessons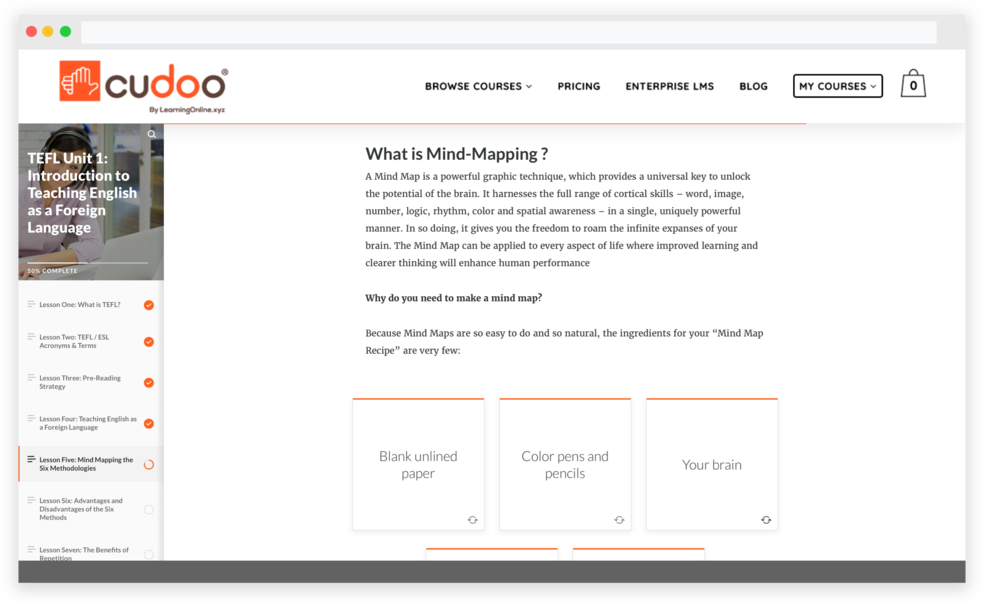 Why should I enrol for TEFL accredited courses?
More and better job opportunities

If you have already taken a look at teaching job boards, you have seen that most of them require a TEFL course certificate for you to be eligible to take the position. Most of these agencies that list teaching positions are international and they will get your paperwork ready for you to be able to enter the country the position is available in.

Better compensation

We all know that you get what you pay for! Paying for a TEFL certificate does not come cheap. Yet, you get a hefty compensation for having the certificate. International schools and teaching institutes will pay more because you have more skills and are more valuable to their students.

Stand confident in front of your classroom

Having the know-how in anything you do will have you doing it more confidently. In our TEFL online course, you will be perfectly prepared and equipped with the skills and tools to take on a class easily and confidently.

Acquire the skills and knowledge to become a professional teacher

Becoming a professional teacher is essential! You need to be responsive and flexible with the different types of learners you will meet in your class. Teaching is not just passing on knowledge, but being able to pass that knowledge to all your students.

Teach beginner, intermediate, and advanced levels

It's right that many of the teaching jobs you see online are for young learners, yet you can find classes for intermediate and advanced learners. Not to forget that you need to be prepared and ready to teach higher levels, and our course prepares you for that. In addition to teaching higher-level students, you will get higher compensation.
Top perks of acquiring TEFL certification online
If you are a student or a full-time working professional, an accredited TEFL course online is the best route to pursue. Individuals actively engaged with other vital responsibilities, be it career or education, and completing their TEFL training prior to teaching overseas are better positioned to gain the fullest from online programs. You'll enjoy ample leeway in designing your curriculum and operating within your timeline since you get the flexibility of completing your accreditation as per convenience – while commuting, studying, or working.
Where Can TEFL Certified Teachers Teach English?
With a Cudoo's accredited TEFL certification online, you could teach and explore practically any destination you've ever wanted to visit, be it Thailand or the Czech Republic. Regardless of the location, you could earn enough to fuel your travel expenses while also strengthening your CV/Resume.
After all, teaching English online from the comfort of your home is a lucrative option and everyone should take it.
Get TEFL Certified Online – 100 Hours of Learning with Dedicated Tutor Support and 20 hours of teaching practice for only $650 $129.99!

[2022 update] Now includes a section on how to successfully deliver language lessons virtually/online.
Already have an account? Log in
Frequently Asked Questions